Fife Council foots whale removal cost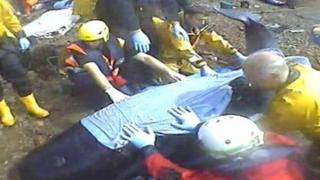 The cost to remove and incinerate 17 pilot whales which died on a Fife beach at the weekend was between £10,000 and £12,000.
Fife Council said the whales were sent to Keith in Aberdeenshire after being winched to the top of the cliffs from the beach near Anstruther.
And the council footed the bill for the removal and incineration.
Agencies are now awaiting post mortem results to find out why the whales became stranded.