St Andrews University graduate lands Antarctica post office job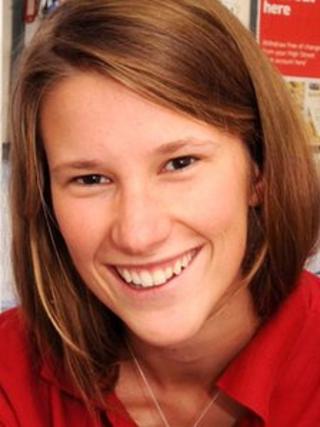 A St Andrews University graduate has landed a job running the world's most southerly post office in Antarctica.
Florence Barrow, who graduated this summer from the Fife university, will spend four-and-a-half months living in a colony of 4,000 penguins.
Miss Barrow, who graduated with an MA in Modern History, said being offered the job was a "dream come true".
The 22-year-old will work in a building with no central heating, mains electricity or running water.
She beat off competition from 160 applicants to land the job, which she starts in early November.
Miss Barrow, from Suffolk, will live with three other team members at Port Lockroy, a former British research station on the Antarctic Peninsula, now managed by the UK Antarctic Heritage Trust.
The building, which is only accessible by ship, operates as a "living museum" and has been restored to its former 1960s appearance to give tourists to Antarctica a glimpse of what life was like for early explorers and scientists.
It is only open during the Austral summer when the ice is thin enough for ships to reach the area.
Miss Barrow said: "With a generation of graduates out of work, I am incredibly lucky to have secured any job, let alone a dream job.
"I'll be working for the UK Antarctic Heritage Trust, a charity which works to conserve historic buildings in Antarctica.
"Working in the Antarctic is a privilege that very few people get to experience and to be there in 2012, the centenary year of Scott's expedition to the South Pole, will make it even more special.
"I've grown up with stories of my great-great uncle Hartley Ferrar, a geologist onboard the Discovery, and similarly my great grandfather who was a deckhand on the Terra Nova, so I feel I have a real connection to the continent."