Jimmy Savile: Lothian and Borders Police receives two complaints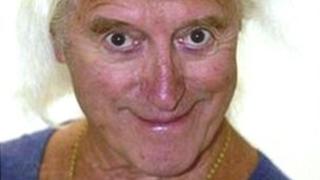 Two Edinburgh women have come forward to Lothian police with complaints about the disgraced entertainer Jimmy Savile.
One involves an allegation of sexual abuse which happened in Newcastle. The other involves an alleged inappropriate comment made to an adult in the capital.
The statements have been passed on to detectives at the Metropolitan police, who are leading the investigation.
So far they have been pursuing more than 400 lines of inquiry.
A Lothian and Borders Police spokesman said: "Two disclosures have been made to Lothian and Borders Police, one of which was in relation to an historical incident that happened in Edinburgh, and the other to an historical incident that happened in the Newcastle area.
"Full details have been provided to the Metropolitan Police, and support is being offered to the women concerned."