Domestic abuse campaign reports dozens of calls in Fife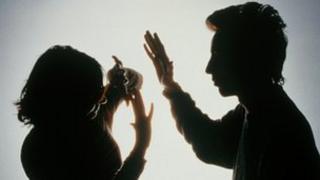 Dozens of domestic abuse incidents were reported to police in Fife during the first week of December, figures from the force revealed.
Incidents of threatening phone messages, harassment and assault have all been logged by Fife Constabulary during its domestic abuse campaign.
Out of the 39 cases, 31 people appeared in court from custody. Five of the accused have been women.
There were 44 domestic abuse incidents in Fife over the same period last year.
Brave step
Supt Dougie Milton, of Fife Constabulary, said: "People often wrongly think that domestic abuse is a private matter but it's not, it's simply a criminal offence committed within people's homes.
"It is totally unacceptable and I am fully committed to directing resources to deal robustly with these type of incidents.
"Along with our partners we can provide help and support to those affected.
"It is often a difficult decision for victims of such crimes to take the brave step to report abuse at the hands of a loved one and my message to anyone suffering such abuse is that help and support are available, whether they inform a trusted family member or friend, agencies such as Woman's Aid, Scottish Domestic Abuse helpline or the Police.''