Kyle Montgomery jailed for killing journalist Thomas Allwood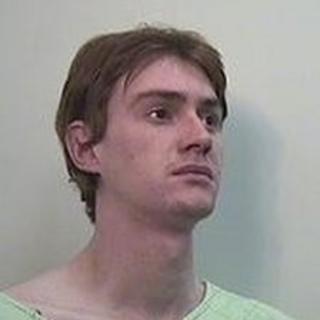 A man who stabbed a journalist to death in West Lothian has been jailed for nine years.
Kyle Montgomery, 25, from Winchburgh, denied murdering Thomas Allwood in Broxburn, but was convicted of culpable homicide last month after a trial.
The court heard how Australian journalist Mr Allwood, 56, died after a drunken row at a house in June.
Montgomery followed Mr Allwood armed with a knife and stabbed him in the chest, severing a major blood vessel.
A jury rejected Montgomery's claim that he had only meant to scare Mr Allwood and that the stabbing had been an accident.
Passing sentence at the High Court in Edinburgh, judge Lord Doherty told Montgomery: "The stabbing was deliberate. You were not acting in self defence or under provocation."
However, the judge said he could take account of the fact that Mr Allwood had started the argument and was the first to resort to violence.
Lord Doherty said being drunk was no excuse and that he did not take much account of the fact that the single fatal blow had required only moderate force.
"Sharp weapons of the sort you used are capable of inflicting grievous injuries with only moderate force," he said.
"Those who use them must expect the courts to deal with them severely."
The trial heard how Montgomery's father, Robert Montgomery, 65, had gone to his local pub on the night of the killing with £20 which his son had given him as a Father's Day present.
He returned with Mr Allwood and Mr Allwood's girlfriend, Maggie.
A row broke out after she began stroking Montgomery's hand and putting her head on his lap.
Mr Montgomery senior came into the room to find Mr Allwood throttling his son and threw the Australian out of the house.
Mr Allwood came back to the house, banging on the door and trying to get in. Robert Montgomery said he was like "a raging bull".
The trial heard how his son grabbed a bread knife and followed Mr Allwood.
He returned minutes later with the blood-stained knife and confessed he had done something bad.
Mr Allwood was born in Scotland but grew up in Australia, where he worked for INL News Group.