Allergy being linked with tuna sandwiches hits college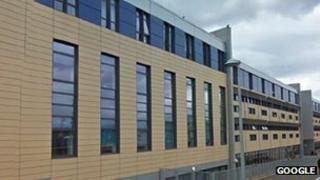 College students and staff have been taken to hospital suffering from an allergic reaction being linked to tuna.
Edinburgh College said a team from Scottish Ambulance Service attended to "a small number of patients", who "responded well to treatment on site".
"Almost all have been admitted to the Royal Infirmary of Edinburgh, for observation," said a statement.
"It is currently under investigation, but it is believed that this may be linked to a batch of tuna sandwiches."
The incident, which occurred in the afternoon, took place at the college's Granton Campus.