Sex abuse reports 'increased since Savile', Roshni charity says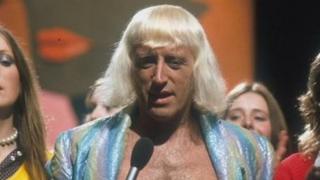 Reporting of historic child abuse has "significantly increased" since the Jimmy Savile investigation, a Scottish charity says.
Roshni, which supports adult survivors of childhood sexual abuse, said high-profile coverage of the case had encouraged victims to speak out.
It is launching a training initiative for frontline staff who come into contact with adult survivors of abuse.
Public Health Minister Michael Matheson is to launch the scheme in Edinburgh.
A number of adult survivors of childhood abuse will be among those who will speak at the event.
The online training scheme is to be provided free to workers all over Scotland who may come into contact with adult victims of childhood abuse.
It aims to provide an understanding of how to respond to and help victims, including male and minority ethnic survivors.
Long-lasting effects
Ali Khan, from Roshni, said: "By bravely speaking out, survivors of abuse do a great public service in raising awareness of child sexual abuse and its long-lasting effects on survivors.
"Abuse cuts across all communities regardless of ethnicity or religion. It is imperative that all adult survivors who disclose have access to effective and culturally sensitive services."
Mr Matheson said: "We have all heard the recent news from adults who are now finding the courage to talk about the experiences of abuse they suffered as children.
"It is important that we support adult survivors, not only to deal with the past, but also to move on with their lives in the future."
The Glasgow-based charity Roshni provides multi-lingual support services to minority ethnic adult survivors of childhood sexual abuse.
It has developed the scheme in partnership with the Scottish Association for Mental Health and Health in Mind.