Breath In to open Edinburgh International Film Festival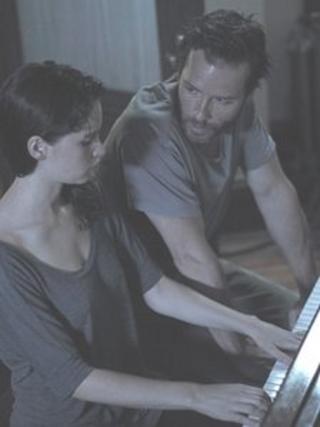 The 67th Edinburgh International Film Festival showcasing 146 features from 53 countries is to open later.
The festival has 14 world premieres, six international premieres and 10 European premieres including opening film, the Sundance hit, Breathe In.
Breathe In is about a gifted young British exchange student who goes to stay with a family in New York and ends up having an affair with the father.
It will close on 30 June with Scotland-set film "Not Another Happy Ending".
'Intelligent work'
Chris Fujiwara, Edinburgh International Film Festival artistic director, said: "In a healthy year for American cinema, Breathe In, is clearly a stand-out.
"It's an emotionally powerful, beautifully understated and intelligent work from director-writer Drake Doremus, who reveals tremendous sensitivity, style and skill.
"He also draws superb performances from Guy Pearce and Felicity Jones."
Drake Doremus, Breathe In director, said: "I'm very excited that Breathe In has been selected to play the Edinburgh International Film Festival and to be given the opening night slot is overwhelming
"I now look forward to visiting Edinburgh and celebrating not just the event but the Festival's recognition of a film I am incredibly proud of."