Exhibition explores links between Edinburgh and Nanjing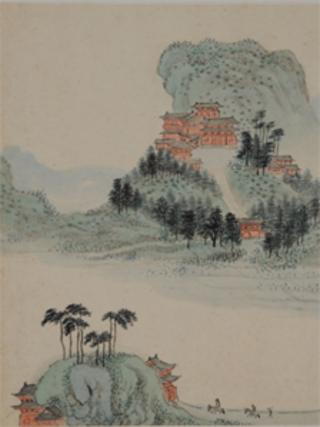 A new exhibition will explore the links between Edinburgh and the Chinese city of Nanjing, Scotland's External Affairs Minister Humza Yousaf has announced.
A Tale Of Two Cities will open in Nanjing in November and run until May, before going on display in the Scottish capital.
The exhibition will show how the cities have developed over the centuries.
It will examine the similarities between the cities using archive material, art and interactive content.
The exhibition has been developed by the Royal Commission on the Ancient and Historical Monuments of Scotland; Nanjing Museum, one of the largest museums in China; and Nomad Exhibitions, based in Scotland.
Mr Yousaf announced the partnership during a visit to China.
He said: "It is a great honour that Scotland has been chosen for this exhibition, which is one of the first full curatorial partnerships to be established between a Chinese museum and an institution from another country.
"Scotland and China both share a strong appreciation for cultural heritage, and this exhibition will enable people in both countries to find out more about our respective cultures and histories.
"This announcement follows the Memorandum of Understanding on Culture between Scotland and China that was signed by the first minister in 2011.
"Since then, the scope and level of Sino-Scottish cultural exchanges have increased and deepened, helping to enhance the mutual trust and understanding between our two nations."