Edinburgh shooting: Fourth man charged with murder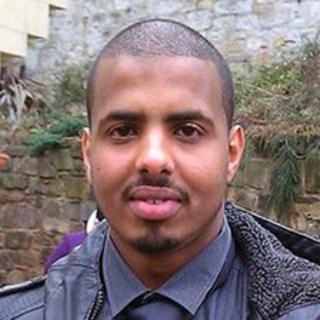 A fourth man has appeared in court in connection with the murder of a man in Edinburgh.
Mohammed Omar Abdi, 25, died of gunshot wounds after a car chase in Willowbrae on 26 May.
Hussein Mohammed Ali, 25, appeared on petition at Edinburgh Sheriff Court. He appeared in private before Sheriff Lilian Patrick charged with murder.
No plea or declaration was made and the case was continued for further inquiry. He was remanded in custody.
Ahmed Hussain Ahmed, 27, Cadil Huseen, 22, and Muhamud Muhamud, 29, all from London, have already appeared in court charged with murder. They were also remanded in custody.