Police say woman found dead on beach was Michelle Rose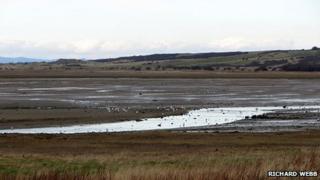 Police have released the name of a woman whose body was found on the shoreline of East Lothian.
She was 34-year-old Michelle Rose from Haddington, which is five miles from where she was found.
Officers were called to the scene near Aberlady at about 14:30 on Tuesday after the find was reported to them by members of the public.
A statement from Police Scotland said inquires into Ms Rose's death are "ongoing".