Conservation experts to look at metal artefacts and structures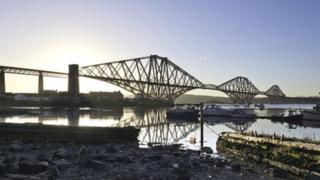 Conservation experts from more than 20 countries are gathering in Edinburgh this week for a summit about preserving metal artefacts and structures.
Metal 2013, a five-day international conference hosted by Historic Scotland, is in the UK for the first time.
Bronze Age daggers, 17th Century chandeliers, ancient coins, aircraft, and the Forth Bridge will be among the subjects under discussion.
The conference runs from Monday until Friday.
The latest developments in conservation to be discussed will include laser scanning and 3D technology, as well as authenticity and deterioration studies to find out how long objects will last in often hostile environments.
Climate change, which experts believe have accelerated the decay of many traditional materials, will also be debated.
Culture Secretary Fiona Hyslop said: "We are very proud to be welcoming 23 countries to Scotland for Metal 2013.
"Our country is famed for producing an amazing number of engineers, scientists and inventors and hosting this conference is tribute to our reputation for metal conservation, internationally and our great industrial heritage."
Historic Scotland staff will be presenting two seminars including the conservation and maintenance of the Forth Bridge and the development of the Scottish Iron Foundries.
Roman helmet
The National Museum of Scotland will discuss the care and maintenance of its metal collections and a team from the British Museum will talk about a restoration project on the Hallaton helmet which went on display in Harborough Museum last year.
The Roman helmet, which dates from approximately AD43 had been found in fragments and took nine years to restore.
David Hallam, from the International Council of Museums', said: "We are here to encourage new approaches and ideas and are very excited to welcome around 200 delegates to this conference.
"Thousands of metal objects are given a new lease of life through the work of conservators.
"This requires the right mix of science, trade and craft skills with a dash of innovation and new technology stirred in."