Man sent to jail for Tullis Russell paper mill fire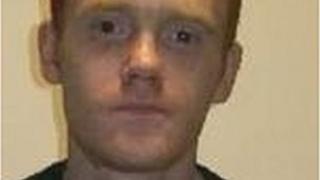 A man who set fire to a Fife paper plant and caused a £1m worth of damage has been jailed for three-and-a-half-years.
Steven Kerr, 31, admitted causing the fire at the Tullis Russell mill in Glenrothes on 27 December 2011.
He was arrested after Fife police officers released CCTV from around the time of the incident.
He appeared at Kirkcaldy Sheriff Court on Tuesday where he pled guilty to wilful fire-raising.
Following an investigation, Kerr was charged on 24 April 2012.
Police Scotland welcomed the sentence and thanked the local community for their help.
Det Sgt Stewart Andrew said: "Not only did this fire result in significant damage to a main employer in the Glenrothes area, it put both lives and livelihoods at serious risk.
"Kerr has proven himself to be a malicious and reckless individual who showed little regard for the repercussions of his actions and has even still failed to provide a motive for starting the blaze.
"I would like to take this opportunity to thank the general public for their support and co-operation during our investigation, and also Tullis Russell for their continued assistance throughout."