Man and children rescued from Linlithgow fire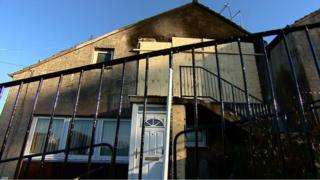 A man and two girls, aged two and four, have been rescued by firefighters from a smoke-filled home in West Lothian.
A fire broke out in a building in Linlithgow just after 01:00.
Six men living in neighbouring properties at New Well Wynd managed to escape from the building.
No one was seriously injured. An investigation into the cause of the fire has been started.