Owner finds missing pet cat after eight year search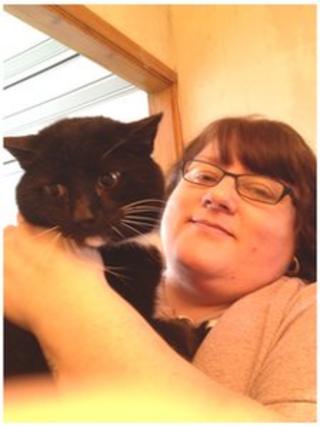 A missing cat has been reunited with his Midlothian owner - eight years after going missing.
Elizabeth Shaw had given up all hope of seeing her black-and-white cat Thomas ever again after he disappeared from her Dalkeith garden in 2005.
However, the mum-of-two was left "shocked" when she spotted her lost pet on an animal charity's Facebook page.
A woman had been looking after the cat just a mile from Ms Shaw's house. The cat's microchip revealed the owner.
The woman handed him into the Lothian Cat Rescue because she felt he was not getting along with her other cats.
Ms Shaw, 45, said: "It is incredible. He's a little frightened but he is the old Thomas. I've got two other cats over the years and he's just come back in with an air of 'hey I was here first'.
"It came completely out of the blue, I was looking at LCR's Facebook page when I saw a post of a cat found belonging to E Shaw, from Dalkeith. I had given him up as dead only to find he's been less than a mile away all this time.
"He is 13 years old and is a lot bigger than when I last saw him, but he is the same cat.
"He recognised me instantly, he's been a bit grumpy but I suppose you would be too if you'd been lost for eight years."