Last Leuchars parade for Air Force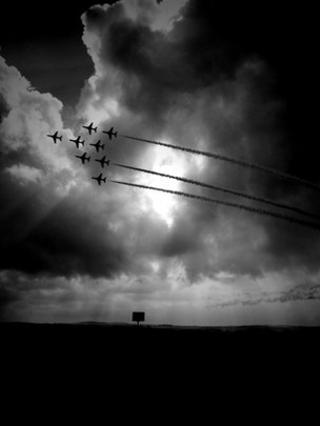 The airmen and women of the Royal Air Force Leuchars are to exercise their Freedom of St Andrews by parading through the town for the last time.
Saturday's march will mark the end of an era as the Fife base is taken over by the army next year.
Since 1946, thousands of people have flocked to the base to watch the parade and airshow each year.
Defence Minister Dr Andrew Murrison confirmed the 2013 airshow would be the last at the RAF station.
It is transitioning from an RAF base to an Army base by 2015 with its fast jets transferring to RAF Lossiemouth.
The RAF said it was "giving serious consideration" to various options, including a replacement for the Leuchars Airshow.
Organisers said nearly 40,000 people were on the base by the time of the Red Arrows flypast at last year's final event.