Bus girl left stranded 50 miles from Fife home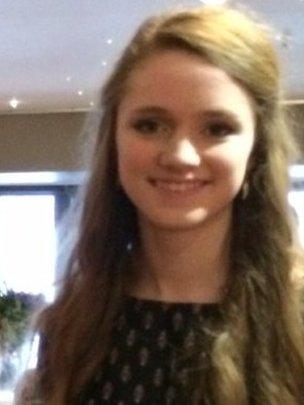 An investigation is under way after a 15-year-old girl was left stranded 50 miles from her Fife home after the bus she was travelling on broke down.
Rosie Randall was returning from her drama school in Glasgow when there was a smell of burning rubber and she was asked to evacuate the bus onto the M80.
After 40 minutes on the hard-shoulder a replacement bus took her to Cumbernauld where she was left on Saturday evening.
A Stagecoach East Scotland spokeswoman apologised.
The company said it has launched a full internal review into the incident.
The 15-year-old's father, Phil Randall, 46, said he was left "angry and bewildered".
The firefighter training officer said he extremely worried when his "very upset" daughter called him to tell him what had happened. It took him an hour-and-a-half to drive to Cumbernauld to collect her.
He told the BBC Scotland news website: "I was very angry on Saturday and I am very wary of letting her travel alone again.
"I normally pick her up but her mother had been in hospital so she made the unusual trip of coming home on the bus by herself.
"I don't want an apology, I want assurances that something is put in place so that this never happens again."
He added: "I am horrified, angry and bewildered that a young girl would be left on her own. She has never been to Cumbernauld before and did not know how to get home.
"I cannot believe they would be so irresponsible and I'm also really disappointed she was left standing at the side of the motorway as I know how dangerous motorways are."
A spokeswoman for Stagecoach East Scotland said: "Unfortunately one of our vehicles operating route X24 on Saturday evening suffered a breakdown outside of Glasgow.
"As the vehicle was stopped on the M80, a passing X25 service, which operates between Glasgow and Cumbernauld, picked up the passengers to ensure their safety away from the busy M80, transferring them to Cumbernauld.
"Passengers continuing to Fife were able to use the next journey, however it seems this was not communicated to these customers and we will proceed with a full internal review to improve these procedures.
"We would also like to apologise for any inconvenience caused on this occasion."
Related Internet Links
The BBC is not responsible for the content of external sites.