2014 Edinburgh Film Festival line up announced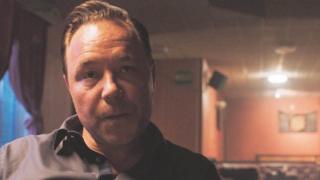 This year's Edinburgh Film Festival will feature 156 screenings of films from across the globe, organisers have announced.
The 68th annual festival will open with a world premiere of British director Gerard Johnson's new thriller Hyena.
The Hobbit star Elijah Wood will be one of a number of actors who will make an appearance at the event.
This year's festival will run from 18 to 29 June.
The 156 features which will be screened are sourced from 47 countries and will include 11 world premieres and eight international premieres.
Last year the festival screened 146 films.
Several high-profile films will be part of the festival's schedule and include Anton Corbijn's A Most Wanted Man, one of the final films starring Seymour Hoffman before he died, and Castles In The Sky, the story of Scottish engineer and radar creator Robert Watson-Watt, played by Eddie Izzard.
International appeal
International films make up a strong part of this year's line-up and as well as screenings of films such as Is The Man Who Is Tall Happy? there will also be a a special focus on the cinema of Iran and Germany.
Organisers said they are keen to include Scottish cinema as a key part of the programme and have included an event which celebrates the work of Scottish film-maker and animator Norman McLaren to mark the centenary of his birth.
A number of special events have been added to the festival's running order which will see appearances from actors including Elijah Wood and Don Johnson.
The closing gala will feature We'll Never Have Paris, a film co-directed by Simon Helberg, better known as Howard from television comedy The Big Bang Theory.
Artistic director Chris Fujiwara said: "A film festival must keep trying to remain challenging, provocative and responsive, and I believe the programme we're unveiling today shows our success at doing that this year.
"It's a diverse and artistically strong programme that will delight and surprise our audiences, both old and new, and that will reward those who share our passion for exploring cinema in all its forms."
A brochure featuring a full list of the films which are set to be shown at this year's event can be found on the festival's website.