Crimewatch Suzanne Pilley appeal: Dozen calls received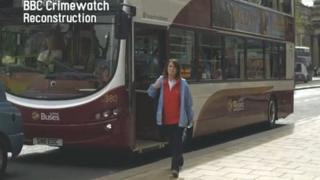 A Crimewatch appeal to help locate murdered Edinburgh woman Suzanne Pilley has received about a dozen calls.
David Gilroy, 50, was convicted of killing the bookkeeper in April 2012 but her body was never found. He was given a minimum of 18 years in jail.
Detectives said some of the information came from people who had never contacted them before.
During his trial, the court heard how Gilroy murdered Ms Pilley at their work in Thistle Street in May 2010.
Detectives believe Gilroy killed her in the basement of the Edinburgh building in which they both worked and then moved her body.
The Crimewatch appeal, which was aired on Monday at 21:00 included a reconstruction of Ms Pilley's last known movements.