Deadly diseases in the developing world 'ignored for decades'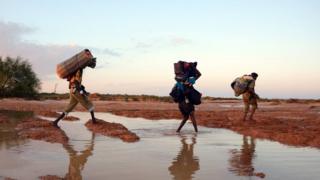 Scots scientists say decades of neglect has allowed infectious diseases to devastate the lives of thousands of people in the developing world.
Anthrax, brucellosis and bovine tuberculosis have failed to receive the funding needed to combat them effectively, a study reveals.
All three have a huge impact on human and animal health and pose a major threat to safe food supply.
Researchers at Edinburgh University said the findings were "extraordinary".
Effective controls
They reviewed every meeting of the World Health Organization's decision-making body since its formation in 1948 as part of the study.
The diseases have been eliminated or managed in more developed countries, as simple and effective controls are available.
Now scientists say a One Health approach - involving experts from a range of disciplines - could do the same in poorer countries.
Professor Sue Welburn, who led the study, said: "It is extraordinary that in the 21st century we are failing to manage diseases that impact so severely on rural communities in developing economies."