Visitor centre opens for bird lovers on the Isle of May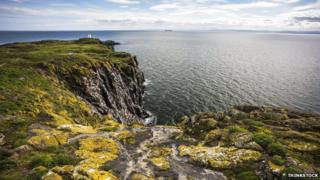 Bird lovers are set to flock to a new visitor centre which has opened on the Isle of May in the Firth of Forth.
The centre is being described as a "spectacular" attraction on the island which is known for seasonal hosting of over 200,000 seabirds.
The island is a European special protection area because of its puffins, terns, shags and guillemots.
It also has special area of conservation status for its seals and rocky reefs.