Taekwondo championships coming to Edinburgh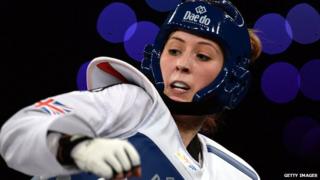 The 2014 Commonwealth Taekwondo Championships are to be held in Edinburgh in November.
Meadowbank Stadium will host the event, marking the first time it has been hosted by Scotland.
About 500 martial artists are expected to take part.
Taekwondo Scotland chairman Dr William Darlington said: "I'm looking forward to welcoming the national teams from around the world for what promises to be an unforgettable event."
The 2014 Commonwealth Taekwondo Championships are being held on 15 and 16 November.
They will feature Kyorugi (fighting), Poomsae (a defined set of movements incorporating blocking, kicking and striking techniques) and, for the first time, Para-Taekwondo.
Held every two years under the auspices of the World Taekwondo Federation (WTF) and the Commonwealth Taekwondo Union (CTU), the championships involve world-class competitors and were first held in Australia in 2006.
Event director David Bailey runs Central Taekwondo Academy in Falkirk, one of the country's largest.
He said: "It will be the biggest taekwondo event ever to take place in Scotland."