Victoria Hospital in Kirkcaldy fails to improve on elderly care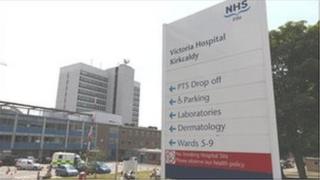 A Fife hospital has failed to improve its treatment of elderly patients despite concerns being raised last year, health inspectors have found.
Officers from Healthcare Improvement Scotland made an unannounced visit to the Victoria Hospital in June.
They found progress had been made in protecting patient mealtimes but aspects of nutritional care and hydration still needed improvement.
In response, NHS Fife has drawn up a plan to improve the situation.
Inspectors said they would follow the action plan up at a future date.