Car appeal in police Fernieside gun probe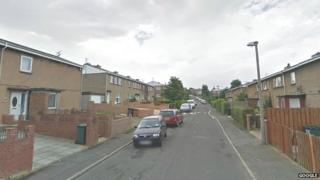 Police officers investigating shots fired from a gun in an Edinburgh street are appealing for information about a car seen in the area at the time.
No-one was injured in the incident, which took place in Fernieside Avenue on Tuesday at 00:50.
Det Insp Alan O'Brien, of Police Scotland, said: "We believe a dark-coloured Seat Leon may have been in the area at the time of the incident."
He urged witnesses or anyone who was in the car to come forward.