Scottish independence: Assault arrests outside 'Yes' concert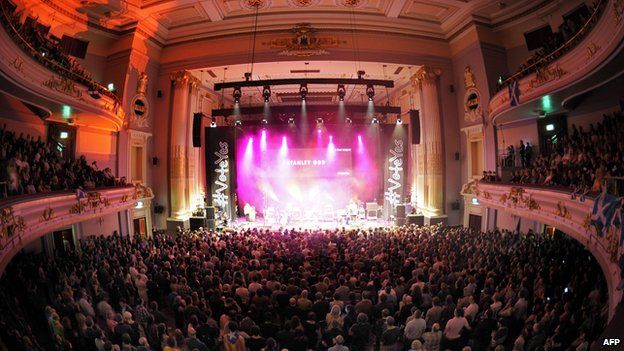 Two 18-year-old men have been charged with assault after an incident outside a pro-independence concert in Edinburgh.
Police said a 48-year-old man was assaulted at about 22:50 on Sunday outside the Usher Hall, where the "A Night for Scotland" event was taking place.
The men will appear in court at a later date.
Franz Ferdinand and Mogwai were among the acts playing at the sell-out event.