Woman in legal action against Edinburgh Motel One hotel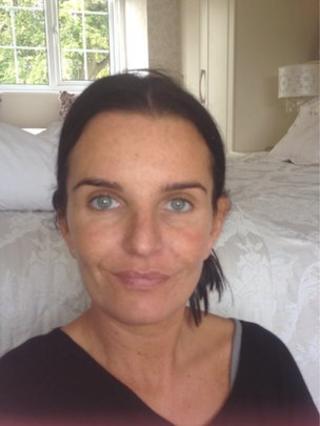 A woman who says she was hit on the head by a metal panel that fell from an Edinburgh hotel room ceiling is taking legal action.
Nicole Benjamin, 39, from Brentwood in Essex stayed at the Motel One hotel on Princes Street for two nights in June 2014.
However, on the second day of her stay she said she was hit on the head as she left the bathroom in her room.
The incident has caused her severe neck and back pain.
There was no one available at the hotel to comment.
Her lawyers said, three months on, she is still suffering severe pain in her head, neck and back, and continues to receive treatment from a physiotherapist for her back pain.
She said she was told by maintenance workers at the hotel that some of the ceiling panels had been cut too short when installed.
Ms Benjamin has now instructed personal injury lawyers to investigate her accident and find out if more could have been done to prevent the ceiling panel from falling onto her head.
Further treatment
Elaine Russell, a partner at Irwin Mitchell Scotland, said: "The last thing you expect when checking into a hotel is to be struck by a metal panel falling from the ceiling.
"The incident left Nicole shocked and badly hurt and was the last things she needed on top of the spinal condition she suffers with.
"We are investigating why the panel fell from the ceiling onto Nicole and hope to secure funds to help her access further treatment and support to help her put this ordeal behind her.
"Hopefully we can find out exactly what went wrong so that lessons can be learnt to prevent further accidents in future."
Nicole was in Edinburgh for a short break at the three-star hotel on Princes Street with her boyfriend.
Ms Benjamin, said: "It was a massive shock when the panel fell and simply not something you think will happen to you when staying at a hotel.
"I felt immediate pain in my back and neck and although I've been referred to a physiotherapist it still affects me today.
"I already suffered with benign intracranial hypertension and the accident has added to the pain I suffer on a daily basis.
"I have struggled to get around since the incident and have been unable to take painkillers as they will counteract the medication I am on for my spinal condition."