Mikaeel Kular: Community money funds outdoor centre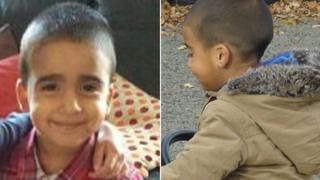 Youngsters are to benefit from money raised by an Edinburgh community after the death of Mikaeel Kular.
The three-year-old died two days after his mother, Rosdeep Adekoya, 34, beat him at the family's flat in January.
Residents who were left devastated by the toddler's death have raised over £3,000 to be used for a memorial.
My Adventure, run by Muirhouse Youth Development Group, will put the funds towards renovating an outdoor centre in the Borders.
Adekoya jailed for 11 years in August after she admitted killing her son and hiding his body in a suitcase.