Man raped woman outside her work in Edinburgh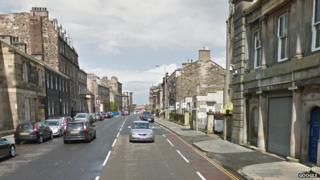 A Polish man who had only just moved to Scotland raped a woman just yards from her work.
Krzysztof Druzgala pounced on the 20-year-old stranger after following her off a bus in Edinburgh in August this year.
A court heard how the victim's workmates heard a scream - but thought nothing of it and turned up the radio.
Druzgala pleaded guilty to rape at the High Court in Glasgow and will be sentenced in December.
The court heard how the victim was attacked as she made her way to work at an industrial estate in Leith.
Pizza chef Druzgala pinned her to the ground before punching her on the face.
'Stop screaming'
He then said: "Stop screaming - shut up or I will kill you."
The woman finally managed to get away after stamping on Druzgala's crotch.
She staggered to her work and slammed the door shut as her attacker chased after her.
The court heard the dishevelled and bloodied victim was so distraught, she initially could not speak to say what had happened.
Druzgala was later spotted in Edinburgh's Constitution Street by police officers investigating the attack.
He initially denied being on a bus that morning or meeting a young woman.
Druzgala said: "I don't remember - if I did do something like that, I will take the blame."