Prime Minister: Treatment of Mohammad Asghar is 'appalling'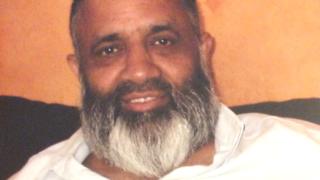 The Prime Minister has stepped into the row over an Edinburgh father sentenced to death in Pakistan for blasphemy.
Mohammad Asghar - who is 70 and has paranoid schizophrenia - remains in hospital after being shot by a policeman last month.
At Prime Minister's questions, David Cameron said Mr Asghar's treatment was ''appalling''.
Mr Cameron also said contacts were being made at the highest level to try and resolve the situation.
He said: "I have raised this case personally with the leaders of Pakistan.
"We obviously are looking at the case for a prisoner transfer, but they had to be suspended in recent years because Pakistan released prisoners that we returned to them - so there is a problem there.
"But we take this case very, very seriously and are raising it at every level in Pakistan."
Mr Asghar's daughter has previously met UK government officials to plead for intervention.
Jasmine Rana presented a petition signed by 70,000 people calling on the Prime Minister to secure her father's return to the UK.
Mr Asghar's family and solicitor met a Foreign Office minister.
They have also met Scottish First Minister Alex Salmond to discuss the situation.