Valleyfield pit disaster commemorated in Fife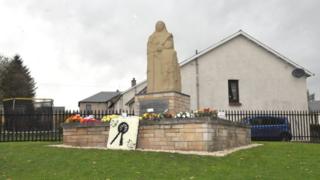 One of Scotland's worst mining disasters has been marked in Fife, 75 years after the tragedy.
A total of 35 men lost their lives in the explosion at the Valleyfield pit, near Dunfermline.
The blast that rocked the mine on 28 October 1939 was likened to an earthquake in newspaper reports.
The disaster happened at 04:00 when gas caught light and set fire to coal dust. Most of the men who died came from the villages of Low and High Valleyfield.
They were commemorated as the community gathered to remember the tragedy on Tuesday evening.