Dozens of journalists to lose jobs at The Scotsman newspapers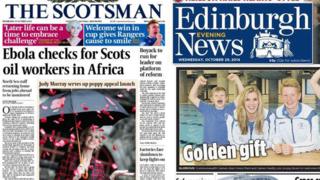 Up to 45 journalists are to lose their jobs as The Scotsman, Scotland on Sunday and the Edinburgh Evening News merge operations.
It is understood the three titles will merge operations by March next year, with a reduction of between 35 and 45 roles.
The three titles will continue to retain their separate identities in print.
Owners, Johnston Press, broke the news to staff earlier.