Police make hare coursing warning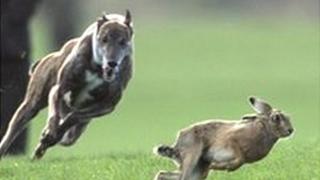 Police in the Lothians have issued a warning to the public following an increase in illegal hare coursing in the area.
It follows the arrest in October of a 54-year-old man for hunting hares with a dog near Pathhead. He will appear in court on a later date.
Police Scotland said it had "a major impact not only on wildlife, but also on people who work on the land".
Police are appealing for anyone with information about hare coursing.
PC Jamie Hood, of Police Scotland, said: "Hare coursing is a crime that has no consideration for wildlife or the impact on people who legitimately make a living from the land.
"People involved in this activity can also be involved in other criminal activity.
"Anyone with information regarding this issue should contact Police Scotland immediately."