Dead bin lorry driver named as Maurice Willis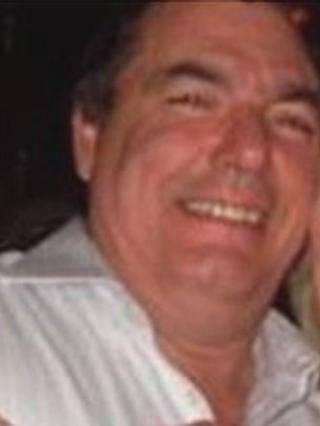 A bin lorry driver who died after being crushed by his own truck when he tried to stop it rolling out of a car park has been formally identified by police.
Maurice Willis, 58, was pinned against a wall by the lorry in South Queensferry, near Edinburgh, on Saturday.
The vehicle then hit a parked car and mounted a pavement before coming to rest on the edge of Hawes Pier.
Mr Willis was taken to hospital but later died.
Police have appealed for witnesses.
Sgt Brian Smith, from Police Scotland, said: "This tragic accident happened as the driver tried to stop his lorry from rolling out of the car park of the Hawes Inn.
"He was crushed against the wall by the lorry, which then hit a parked Jaguar car before rolling across the road and mounting the pavement, demolishing a bench and fencing before it came to rest hanging over the edge of the pier.
"Although this is a busy road, with a number of pedestrians in the area at the time, fortunately no-one else was injured."
A spokesman for Biffa, which employed Mr Willis, said: "Our Edinburgh depot is a very sombre place today. Staff are very upset and struggling to cope with the awful reality of this tragic incident.
"The deepest sympathies of everyone who worked with and knew Maurice are extended to his family and friends."
"Biffa is co-operating fully with the police investigation into the incident."