Torness nuclear reactor brought back online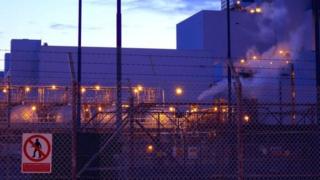 A nuclear reactor at Torness nuclear power station in East Lothian has been brought back online following an unplanned outage.
The plant's reactor two automatically shut down on Friday due to a fault with protection equipment.
Operator EDF Energy said the reactor was operational again on Monday morning.
Reactor one at the plant was temporarily shut down in July due to an issue with the electrical system.