Jamie Wishart guilty of killing friend Connor Cleave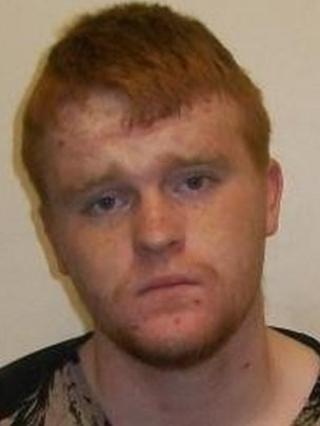 A man is facing a prison term after being convicted of killing his friend during a street fight.
Jamie Wishart, 22, was found guilty of culpable homicide after stabbing Connor Cleave, 17, in Methilhill, Fife, in April.
Wishart had originally been accused of murdering Mr Cleave.
Police Scotland said the victim was stabbed in his chest and suffered a puncture wound to his heart.
During the trial at the High Court in Edinburgh, his mother, Susan Seath, 43, said she saw a "big hole" in her son's chest as he lay in the street with serious injuries.
She ran to the crime scene in Simon Crescent after a friend told her Mr Cleave had been stabbed.
Ms Seath said: "He only took one more breath when I got there."
She said a police office had lifted up her son's top to see his injuries.
"He pulled up Connor's top and you could see the big hole in his chest. That's when he started radioing and going mental," she said.
Another witness, Ashley Johnson, 24, told the court that she saw Wishart sticking "something shiny" into Connor's body.
After the verdict, Det Insp Martin MacLean, of Police Scotland's major investigation team, said Mr Cleave's death was a "needless tragedy" which had a huge impact on residents of Methihill.
He added: "Jamie Wishart carried out a meaningless act of violence, which resulted in Connor sustaining a single, but fatal, stab wound to the heart. This is a telling reminder of the dangers of carrying any knife, large or small.
"Any knife can kill and the risks in carrying and using weapons are plain to see from this case.
"We are committed to working alongside the Crown Office to bring those responsible for violent offences to justice. If you carry or use a knife you will face the full force of the law and the likelihood of a significant prison sentence.
"At this time I would like to pay tribute to the dignity shown by the family of Connor Cleave and the professionalism of my team throughout this investigation."
Wishart will be sentenced at the High Court in Glasgow next month.