Police investigate owl killing in East Lothian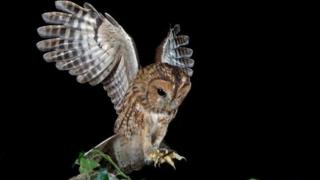 A police investigation has been launched after an owl was shot dead in East Lothian.
The bird appeared to have been shot sometime on the night of 18 December, and was discovered near the B6355 road, south of Gifford, after a report of damage to a phone line.
It has since been identified as a tawny owl.
Police Scotland is appealing for witnesses to the crime.