Fire closes Mexican restaurant El Cartel in Edinburgh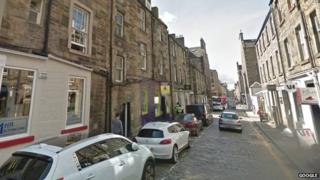 An Edinburgh restaurant has been closed temporarily after a fire.
The blaze, which started in the grill of the kitchen of Mexican restaurant El Cartel, was reported shortly after 10:00 on Sunday.
At the height of the fire, about 25 firefighters were called to the scene. The blaze was brought under control at 12:53, although firefighters remained at the site to remove debris.
The Scottish Fire and Rescue Service said no-one was hurt in the incident.