Compensation for Mortonnhall families approved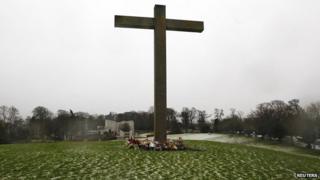 A compensation scheme for the families affected by the Mortonhall baby ashes scandal has been approved by Edinburgh City councillors.
The settlement was announced in January.
The agreement means the 129 families, who have raised legal claims, no longer need to pursue their cases through the courts.
The local authority settled on the scheme with Thompsons Solicitors, which represents 129 clients.
The agreement provides for payments of between £1,000 and £4,000, plus legal expenses.
For more than four decades, staff at the council-run Mortonhall crematorium buried the ashes of dead babies without telling their parents.
Staff told parents there were no ashes left when young babies were cremated.
The practice at the crematorium is thought to have been in place from its opening in 1967 until a change of management in 2011.