St Andrews University PhD student Pasquale Galianni admits sex attacks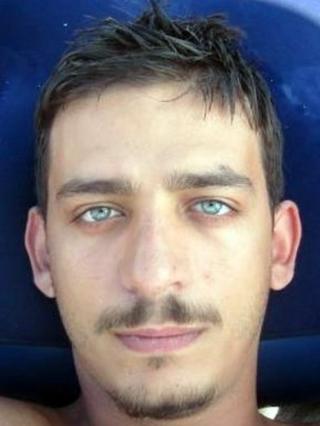 An award-winning St Andrews University PhD student who admitted carrying out sex attacks on two women has been jailed for five years.
Pasquale Galianni, 31, committed the assaults on the St Andrews campus at North Haugh on 28 November 2013 and 10 April 2014.
He won the prestigious Cormack Prize of the Royal Society of Edinburgh in 2013.
He was sentenced at the High Court in Glasgow. He was placed on the sex offenders register earlier.
Judge Lord Burns told Galianni, who is Italian: "It is clear you have a disturbing interest in voyeurism and this led you to follow and sexually assault young women.
"Both these girls were attacked while walking alone near to their halls of residence and then they were each subjected to a brief, but terrifying sexual assault.
"All women in this country are entitled to be able to go about their business without being subjected to such humiliating attacks."
Lord Burns said that the sexual assaults which shocked the student community in St Andrews were "very similar" to attacks Galianni committed on three students in Germany in 2006 for which he received a suspended sentence, but spent 10 months on remand.
He ordered Galianni to be monitored in the community for two years after his release from prison because of the danger he poses to the public.
Although the judge accepted that Galianni may be deported back to Italy at the end of his sentence.
The court heard that Galianni has been expelled from St Andrews University.
Defence QC Murray Macara said: "He is an extremely gifted individual, but this flaw in his character is having a devastating effect on his career."
He added that Galianni realised he needed help and said his parents and his partner were standing by him.
Det Ch Insp Michelle Johnson, of Police Scotland, said: "I would like to thank all the young women who came forward and would commend their courage in reporting these incidents to police.
"Their bravery allowed us to launch an investigation leading to the capture of this sexual predator and to prevent him from carrying out further attacks on women."