The Real Mary King's Close to get £500,000 revamp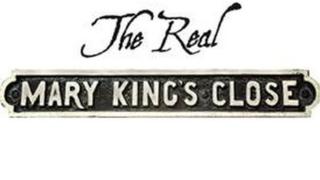 An Edinburgh tourist attraction in an underground street is set to expand following a cash injection of £500,000.
The Real Mary King's Close, which dates back to the 1600s, will get a new entrance on the Royal Mile, along with a new cafe and exhibition area.
The attraction, which opened in 2003, is run by Continuum Attractions which won the tender from The City of Edinburgh Council to run the site.
More than two million people have visited the five-star attraction.
The street can currently be reached by Warriston's Close, but under the plans the new gateway on the Royal Mile will see the reinstatement of two original doorways.
The first stage will be finished by 1 May.
The Real Mary King's Close is a warren of underground streets and spaces.
In the 1600s, Mary King's Close and neighbouring closes were at the heart of Edinburgh's busiest and most vibrant streets, bustling with traders selling their wares to the Old Town's residents.
Mary King's Close is now covered over and underground. It is also said to be where plague victims were left to die.