Winter festivals 'generated £241m for Edinburgh'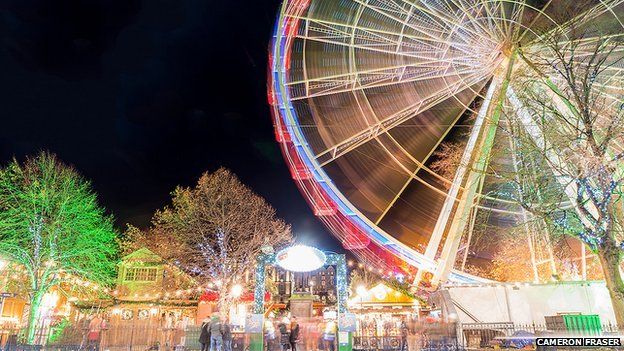 Edinburgh's winter festivals generated more than £241m for the city, according to organisers.
Almost one million people visited the city during the six-week festival period over Christmas and Hogmanay.
Organisers said almost 890,000 people visited the Edinburgh's Christmas events in 2014/15, contributing £199.5m to the local economy.
The three-day Hogmanay celebrations attracted more than 150,000 people, creating an economic impact of £41.8m.
Charlie Wood, Edinburgh's Christmas festival director, said: "This is great news for Edinburgh. The revenue generated does not go to the events themselves, the event organisers or to Edinburgh city council.
"This is money, which is going to the businesses of Edinburgh, be it retail, accommodation, food, drink, shopping and entertainment."