Woman killed by bin lorry in Edinburgh's Morningside named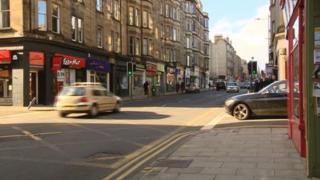 An 85-year-old woman who was hit and killed by a bin lorry in Edinburgh has been named by police.
Moira McKeeman, from Edinburgh, sustained fatal injuries in the collision on Morningside Road, near Jordan Lane, at about 11:45 on Sunday.
A man who was seen crossing the same stretch of road at that time has been urged to contact police.
An elderly couple seen outside the Brother Barbers have also been asked to come forward.
The woman was wearing a fur hat.