Leith flats eviction suspended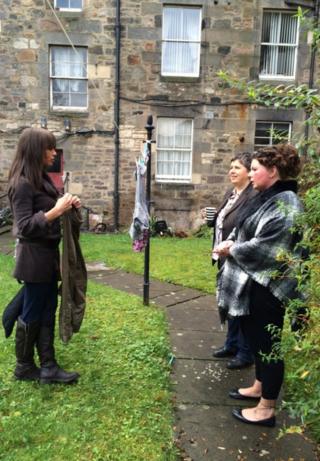 The eviction of hundreds of residents from Leith flats has been suspended after the trust that owns them failed to find a buyer.
The Agnes Hunter Trust, which gives financial aid to health and social welfare charities, wants to sell more than 59 flats on Lorne Street.
It said last year the costs were diverting funds away from those it was set up to help.
However, it will now "not be issuing any further no-fault notices to quit".
The trust did say though it was still looking to sell the flats at a future date.
It follows a decision by the trustees to decline an offer made by The Port of Leith Housing Association (PoLHA) to take over the property portfolio.
The trustees said they "remain open to considering other options such as an approach by another housing association, registered social landlord or by a tenants' co-operative".
'Partially good news'
Melanie Weigang, secretary of the Lorne Community Association, said it had been a "very worrying time" for residents.
She told the BBC Scotland news website: "There were people admitted to hospital with shock when we were told our homes were to be sold.
"There were people born in these homes, the community is deeply rooted in the Agnes Hunter Trust.
"Its not just rented accommodation for the residents this is their homes.
"So this is partially good news, we are going in the right direction and hopefully they won't kick anyone out of their homes."
Walter Thomson, chairman of the board of trustees of the Miss Agnes Hunter Trust, said: "Our original decision to sell the properties was taken to safeguard the ability of the trust to maintain its ability to make grants to charities in line with the purposes outlined by Miss Agnes Hunter when she set up the trust in 1954.
"Unfortunately a bid from The Port of Leith Housing Association proved impossible to conclude."
"However, while we continue to seek to sell the property portfolio, the trustees have decided not to issue any further notices to quit to individual sitting short-assured tenants".
Tenants of 16 properties who are on a regulated or assured tenancy were not included in the programme and their security of tenure was never affected.