Butterfly illustrations to go on display at Palace of Holyroodhouse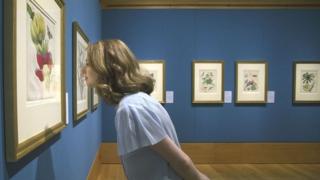 Colourful illustrations of butterflies which were acquired by George III in the early 18th Century are to go display in Edinburgh.
More than 50 works will be showcased in Scotland for the first time when the exhibition opens at the Palace of Holyroodhouse on Friday.
The exhibition in the Queen's Gallery is called Maria Merian's Butterflies.
It marks the 300th anniversary of the death of German artist and scientist Maria Sibylla Merian.
Among the works are images acquired by George III for his scientific library in Buckingham House, later Buckingham Palace, which are part of the Royal Collection.