Film festival to premiere Pixar movie Cars 3 in Edinburgh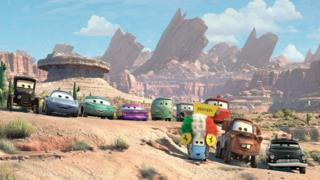 The new Disney/Pixar film Cars 3 will premiere at this year's Edinburgh International Film Festival.
Story supervisor, Scott Morse, will be at the screening on Sunday 25 June at the Festival Theatre.
Mr Morse will also be at two school screenings at Cineworld Edinburgh on 26 June.
Tickets will go on sale on Thursday at 11:00. WALL-E, Toy Story 3, Inside Out and Finding Dory have also had premiere screenings at the festival.
Mark Adams, EIFF artistic director, said: "Pixar Animation Studios is responsible for some of the greatest animated movies of our time and we're thrilled to be continuing our relationship with the studio and providing such a treat for our younger audiences and their families in our 70th Anniversary Year with Cars 3."