University team to design 'smaller, smarter' medical tools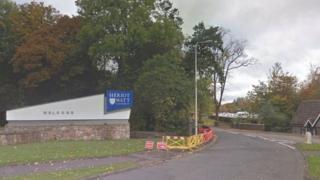 Engineers and scientists at an Edinburgh University have been awarded £1.3m for a project to make medical devices "smaller, smarter and cheaper".
Experts in electronic and manufacturing and optical engineering at Heriot-Watt University will form the new Medical Device Manufacturing Group.
The group will develop devices that can be incorporated on to optical fibres so that lasers can target tumours better.
The experts hope it will be used in a less invasive way.
Also in the pipeline are miniature robotic systems that could detect or remove cancerous tissue.
Professor Duncan Hand, the group leader, said: "We're asking clinicians and industry representatives what their priorities and clinical needs are, then we'll engineer realistic, cost-effective solutions for them.
"Medical devices pose their own particular manufacturing challenges, given the required operating environment and the need for cost effectiveness.
"We'll be investigating how to miniaturise multi-technology systems with the functionality that clinicians, industry partners and, ultimately, patients require, devising packaging and integration systems that keep devices safe, stable and smart.
"The additional challenge is ensuring they can all be manufactured at a low cost, to make sure the healthcare sector can afford them."