Edinburgh driest place in UK in April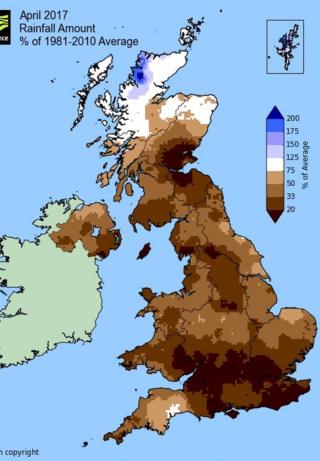 Edinburgh was the driest place in the UK in April despite Scotland as a whole being the wettest.
Only 3.2mm of rain fell at Gogarbank and 4mm in the Botanic Gardens - 7% and 10% of the respective monthly average.
According to data from the Met Office Midlothian, Fife and Middlesex, were the driest historical counties this month with just 12% of the rainfall expected in April.
Sutherland was the wettest part of Scotland with 36% above average.
The UK as a whole experienced just 47% of the expected rainfall.
Scotland was the wettest area of the UK with 65mm and southern England the driest area with 16mm.