'Suspicious' package in Newburgh deemed safe by police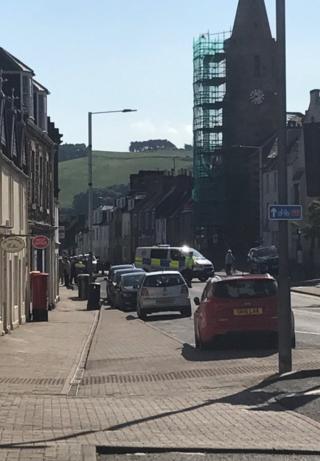 A road has been reopened in a Fife town after a "suspicious" package was deemed to be safe.
The incident, in Newburgh's High Street, was reported to police at about 09:00.
A cordon had been set up near the town's post office, but was removed at about midday.
Police said the package had contained "a non-suspicious item".