Huge tailbacks following two-car crash at Barnton junction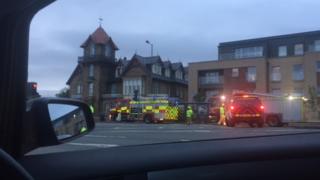 Motorists reported huge tailbacks following a crash on the outskirts of Edinburgh.
A crash between a Hyundai i30 and a BMW M sport crashed into each other just after 21:00 on Thursday on Queensferry Road at Barnton junction.
The drivers were treated for minor injuries. Drivers were diverted from the scene.