Kevin Bacon due at Edinburgh International Film Festival gala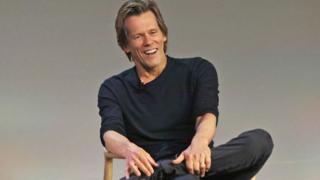 The Edinburgh International Film Festival gets under way later as it celebrates its 70th anniversary year.
Holywood stars Kevin Bacon and Stanley Tucci are among the big names expected to appear on the red carpet during the festival.
Actors Richard E Grant, Ewen Bremner, Toby Jones and Sheila Hancock may also make an appearance.
The EIFF gets under way with the UK premiere of God's Own Country at the opening night gala later.
Story Of A Girl
The debut feature from writer and director Francis Lee is an unsentimental romantic story set in the heart of rural Yorkshire.
Stars Josh O'Connor, Alec Secareanu, Ian Hart and Gemma Jones are expected to join the director at the launch event.
Highlights later on in the festival include the UK premiere of Disney-Pixar's animation Cars 3, while Tucci will bring Final Portrait, his latest film as director.
Kyra Sedgwick will attend the festival for her directorial debut, Story Of A Girl, along with the film's star, her husband Kevin Bacon.
Richard E Grant will return to Edinburgh for a 30th anniversary screening of Withnail and I and a special event in which he will discuss his career.
Audiences can also look forward to a Q&A screening with Academy Award-winning screenwriter Oliver Stone, who will present a special 30th anniversary screening of Wall Street.
Mark Adams, EIFF artistic director, said: "In the Festival's 70th Anniversary Year, we're proud to be showcasing some of the most exciting, accomplished material from around the world and are looking forward to hosting these talented filmmakers and artists."
Natalie Usher, director of screen at Creative Scotland, said: "The year's landmark 70th anniversary edition is packed with an impressive array of the very best films from around the world, certain to appeal to local and international audiences."
Meanwhile, Culture Secretary Fiona Hyslop confirmed the Scottish government will allocate an additional £250,000 to the Production Growth Fund, taking its total to £3.25m.
The fund was created to "incentivise film production in Scotland". So far it has generated £17.5m for the economy - returning £10 for every pound spent, the government said.
A combination of Scottish government and National Lottery Funding administered by Creative Scotland, it provides an incentive for major film and TV producers to base their work in Scotland.
T2: Trainspotting, Churchill and The Loch were among the first productions to benefit.